experienced.
specialized.
personal.
Fiercely Compassionate Legal Counsel
For You & Your Family
Family Law & Child Custody Attorney in Waco, Texas
When those you love become entangled in a legal issue, your life can suddenly feel overwhelming. It's important to seek legal guidance when so much is on the line for you and your family. You deserve compassionate counsel to stand by your side, whether you are going through a contested divorce, child custody dispute, post-decree modification, or any other legal family issue. Reach out to Ryan Law in Waco, TX today.
Christie Ryan
Attorney at Law
After earning her B.A. from Texas State University and her J.D. from Baylor University School of Law, Christie joined a large firm in Waco where she practiced family law. In 2019, she decided to branch out on her own, while remaining strongly committed to helping families in Texas seek favorable outcomes. As someone who experienced family difficulties as a child, and now as a parent herself, Christie takes a compassionate, goal-oriented approach to every single case she handles. Nothing is more important than your family and your children.
MORE ABOUT CHRISTIE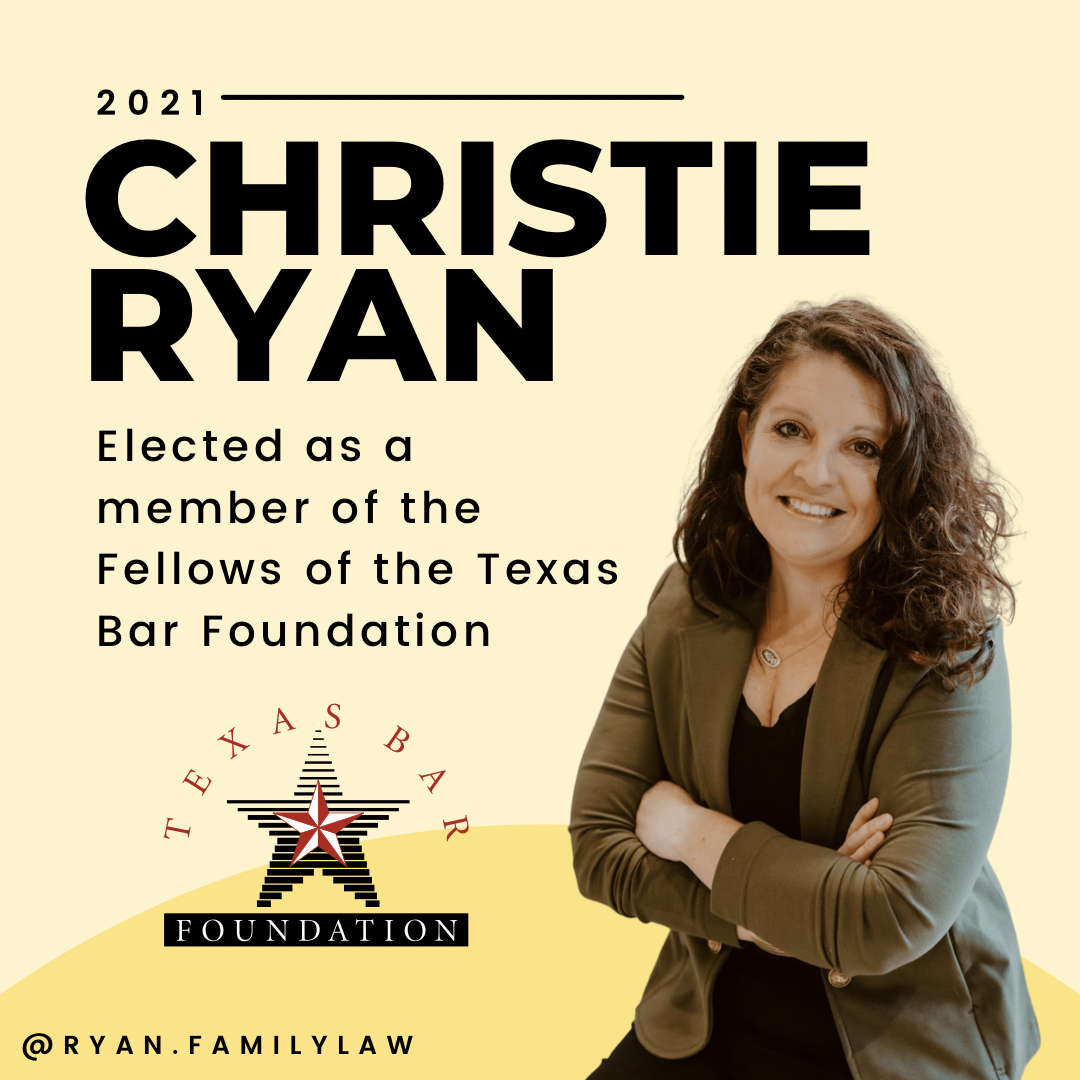 Fellows of the Texas Bar Foundation
Link to Press Release below
Founding attorney Christie Ryan has been elected to membership in the Fellows of Texas Bar Foundation. Fellows are selected for their exemplary achievements and commitment to the Justice System throughout the state of Texas.
Press Release
Dedicated Advocacy Since 2008
An Empathetic Approach
This is an incredibly challenging time for you and your loved ones. That's why Attorney Christie Ryan takes a truly accessible, personal, and compassionate approach to family law. Remember: you're in this together.
Focused on Solutions
The sole focus at Ryan Law is providing you with a path forward. Whether the solution to your issue involves litigation, civil mediation, or any other option, Christie Ryan and her team work with you—not just for you—to help you and your family.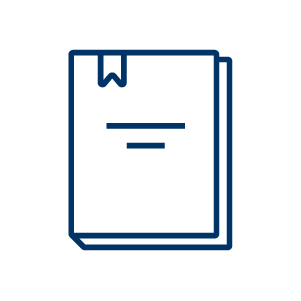 Experienced
Since 2008, Attorney Ryan has stood up for individuals and families in Texas who need it the most. Her legal experience in central Texas, and her professional connections in the Waco area, are matched only by her passion for helping families move forward.

specialized
As one of a handful of Waco attorneys who is Board Certified in Family Law through the Texas Board of Legal Specialization, Christie Ryan has spent the majority of her career in family law. This limited scope allows her to truly advocate for you.

personal
At Ryan Law, every single case is unique, requiring personalized solutions. Furthermore, for Christie Ryan, issues of divorce and other family concerns carry tremendous meaning. She'll fight on your side because she's been there before.
On Your Side From Day One
If you're facing a divorce or another family law issue, you may feel like you've failed. In reality, this is simply the start of a new chapter in your life. When you need experienced, specialized, and personal advocacy, reach out to a Waco attorney to help you turn the page.
For over a decade, Attorney Christie Ryan has offered genuine support and powerful representation to clients throughout central Texas in the divorce process. Whether your divorce is contested or uncontested, and whether you decide to pursue litigation or a more collaborative approach to your divorce, your future is too important to leave to chance. Ryan Law is ready to help you find a path forward during this difficult time in your life.
If you are not satisfied with a family law ruling, you have the option to appeal it. Appealing a family law ruling in Waco or anywhere else in Texas requires a steady hand at the wheel. Ryan Law will be here for you through the appellate process, standing on your side to seek the results you and your children deserve.
As your legal partner—and as a parent herself—Christie Ryan will stand up for your rights at every stage of your family law case. The road ahead may not be completely free of obstacles, but with the proper assistance, you'll be able to meet these challenges with confidence. If you live in Waco, Hillsboro, Clifton, Meridian, Gatesville, or anywhere else in Texas, reach out to Christie Ryan.